Welcome to the redesigned Chicago Compensation website. As we continue to put some final touches on the site, there may be items you aren't able to access.  If you need assistance with anything on this new site, please contact us at [email protected] and we will assist you.
The Benefits of Membership
CCA is committed to advancing the body of knowledge of the compensation field through educational seminars, member forums, regular publications, networking opportunities and related activities and services.
Make CCA a part of your commitment to your profession.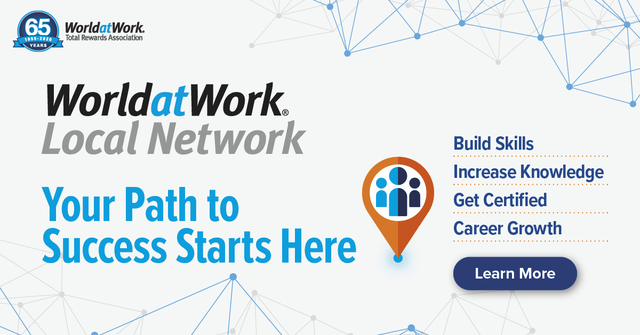 How will you adapt to the massive changes n the world of work? CCA has collaborated with WorldatWork to help you stay on top of your professional development and offers a variety of virtual classrooms and e-learning courses covering compensation, benefits, executive compensation, sales compensation, and Total Rewards. As a CCA member, you receive preferred pricing. WorldatWork and CCA are here to support you.