MEMBER PROGRAM
COMPENSATION EXPERTS FORUM - FALL SESSION
*DATE CHANGE - Wednesday, December 1, 2021 | 3:00 pm - 5:00 pm
Join other Compensation Experts Forum members as they discuss current issues relative to the Compensation industry.
This session is a member benefit of Compensation Experts Forum members.

---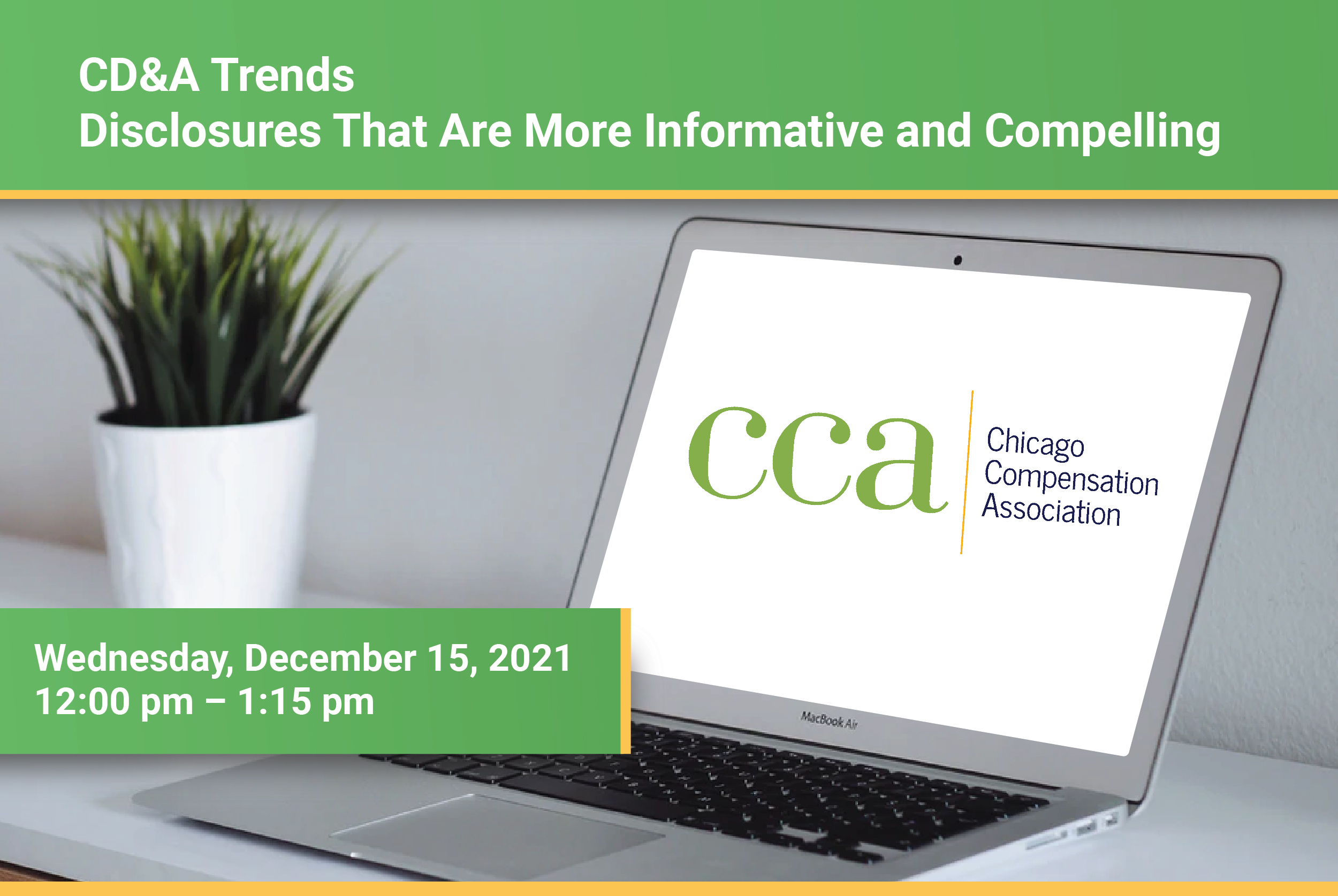 EDUCATION PROGRAM
CD&A trends: Disclosures that are more informative and compelling

Wednesday,  December 15, 2021 | 12:00 - 1:15 PM
How do you create a proxy statement that is compelling and a CD&A section that is succinct, informative, and engaging? As "Say on Pay" continues to reverberate and shareholder activism has grown, creating a polished and compelling CD&A is at the forefront of compensation practice in publicly held companies. Now is a good time to re-examine the effectiveness of your ever-changing CD&A through the lens of our experts. Join us for this informative session to explore:
• Typical drivers for change in the CD&A
• Understanding the SOP and proxy advisor landscape
• Guiding principles for CD&A disclosure
• Potential disclosure tools and sources for info/inspiration
Speakers
 

Joe Adams

Executive Compensation & Employee Benefits Partner

Winston & Strawn, LLP

 

Heather Marshall

Senior Director, Talent & Rewards

Willis Towers Watson

 

Brian Myers

Director

Willis Towers Watson

---
 CCA is sharing this content on behalf of their sponsor, Achievers.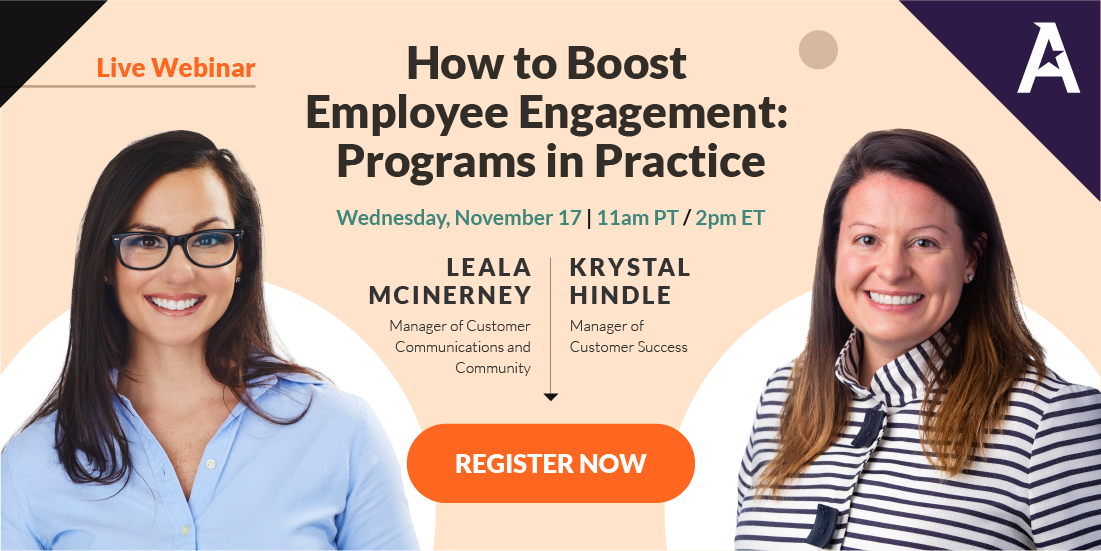 Wednesday, November 17, 2021 | 1:00 PM CST
Employee engagement remains front and center in today's new reality as organizations look for ways to bridge and meet the needs of the hybrid workforce.
Join Achievers' Krystal Hindle and Leala McInerney as they share practical takeaways for boosting engagement and fostering a culture of connection within your organization.