CCA Education Programs and Events
---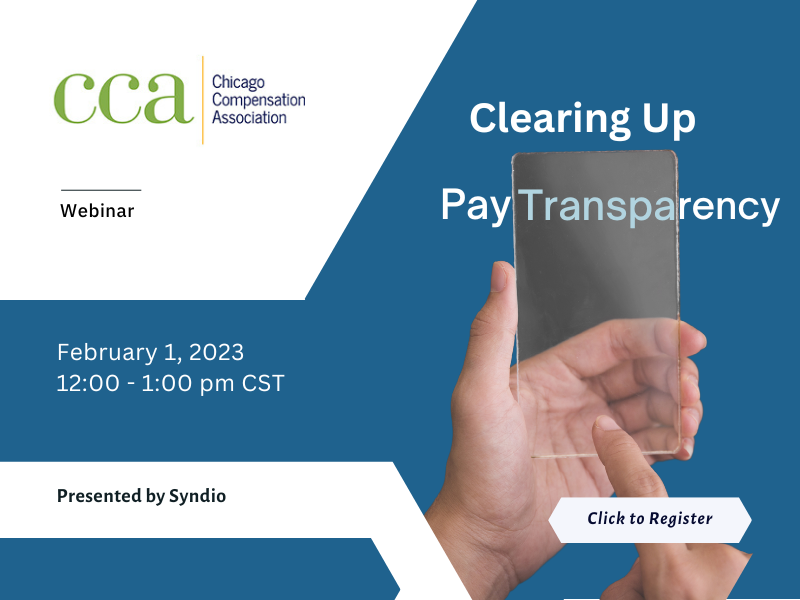 EDUCATION PROGRAM (virtual)


Clearing Up Pay Transparency 
Wednesday, February 1, 2023 | 12:00 - 1:00 PM
As each month goes by, the list of states mandating pay transparency is increasing. Since this trend is not slowing trajectory, join Christine Hendrickson as she clears up the do's and don'ts of pay transparency. 
Presenter

---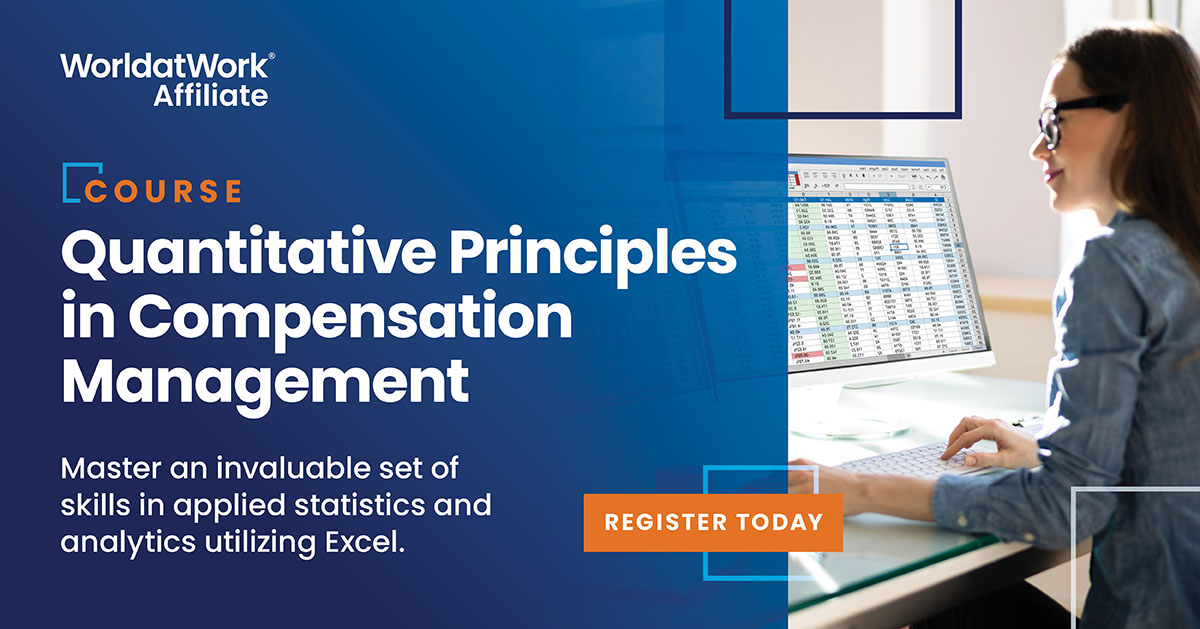 Quantitative Principles in Compensation Management
March 23 - 24, 2023 | 8:30 AM - 4:30 PM each day | Willis Tower
This in-person course will help you master an invaluable set of skills in applied statistics and analytics. Through hands-on Excel practice, learn to unlock data-driven insights that can lead to better, more strategic business outcomes.  
In addition to compensation and HR professionals, this course can help anyone who works regularly with data.
What You Will Learn
See how to apply key concepts that are vital to compensation work, such as salary ranges and percents, individual and department compa-ratios, the time value of money and market index.
Learn to hone your decision making by applying key statistical tools, such as measures of variability, shapes of distributions, and regression analysis.
Learn about populations, samples and frequency distributions.
Spot distorted data and recognize common mistakes that cause data distortion.
See how to effectively organize, group, and display data.
Continuing Education Course Credits

Successful completion of the course and its accompanying exam can be applied to 

both the Certified Compensation Professional and Global Remuneration Professional certifications.
WorldatWork Recertification

Course: 1.5 credits
Exam: 0.5 credits

CEUs

Course: 1.5 credits
Exam: 0.3 credits

HRCI Recertification

Course: 16 classroom hours

SHRM Recertification

Course: 16 classroom hours